Motorway emergency communication
The task of the emergency telephone system is to enable motorway users to run emergency voice communication with the motorway operator directly from the roadside as well as from the motorway rest areas in order to provide information on road accidents, collisions or other events having a direct or indirect impact on traffic safety.
Emergency Communication Systems installed by TELWAY in the area of ​​the Polish road network is based on the VOIP (voice over IP protocol) technology. These systems consist of VOIP stations installed in Master type emergency call boxes, optical interfaces responsible for the conversion of VOIP optical networks to Ethernet networks and central software installed on redundant servers operating in the cluster architecture, responsible for coordinating voice communication with an emergency call boxes, including digital, two-way voice transmission in the VOIP standard and data exchange in the scope of alarm transmission and technical diagnostics.
The optical network is entirely implemented in the PON (passive optical network) technology, which favors a high level of network redundancy, and in combination with a unique technology that allows the regeneration of the optical signal in each node of the passive network, it creates conditions for the construction of a network with virtually unlimited range.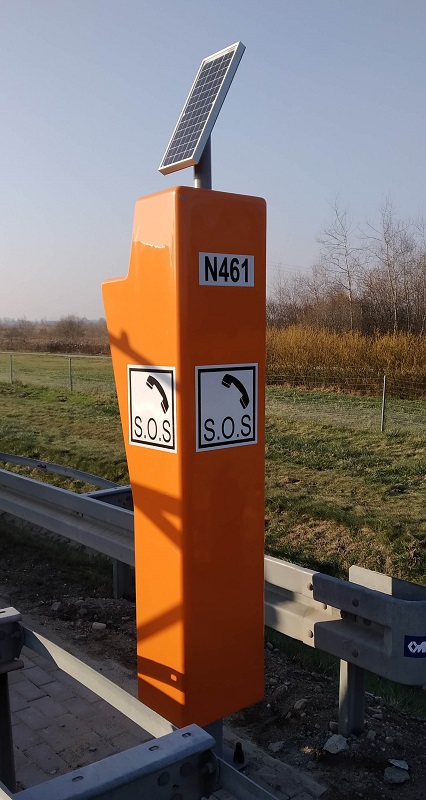 Emergency Communication Systems built by TELWAY Sp. z o.o. are carried out in cooperation with the French company ERECA S.A.S.
See also: 
www.ereca.com